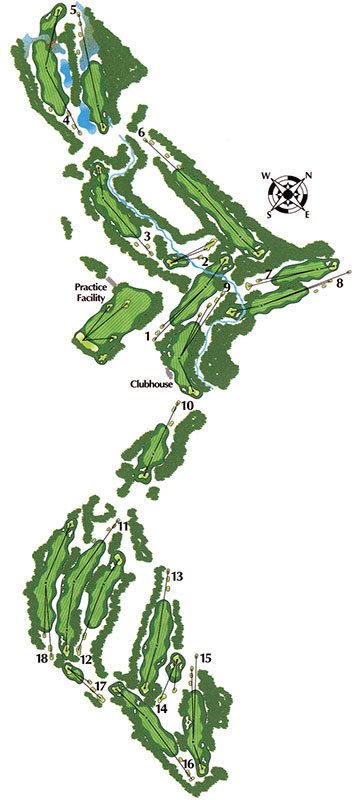 The best golf courses let you feel secluded on every hole. Stonegate Golf Club, surrounded by the gorgeous Manistee National Forest in Twin Lake provides golfers with a superb experience at an affordable price.
Tall, lush trees frame just about each hole, beginning with the opening 359-yard first hole. Dramatic elevation changes play throughout the course. You could do 36 holes in a day and feature a completely different round based on where your ball lands. Stonegate terrifically struck a balance between the Manistee National Forest and the width of its holes. Stonegate keeps you secluded while not overwhelming you.
Click the course layout to view it larger
Course Tour
Drone footage by Justin Brandt – Griffin Drone LLC.